Cute, fun pieces: anoriginaljewelry
HERE
.
Love, love, love her prints. Perfect for kid rooms: StephanieFizer
HERE
.
Really cool graphic tees, jackets and hoodies: ellembee
HERE
.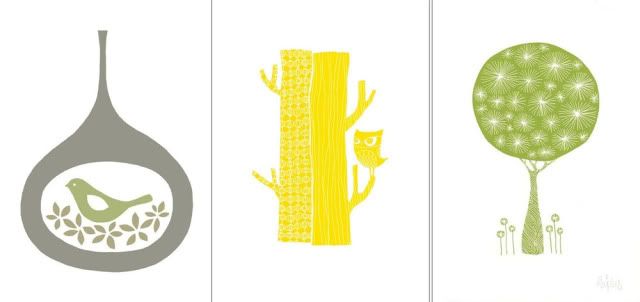 Sweet prints in monochromatic color schemes: sugarloop
HERE
.
I love customizable jewelry - jewelry that is more than just pretty (and these pieces are SO pretty!): tyrahandmadejewelry
HERE
.