In case you're interested, I thought I'd share what books we're getting for our kids this year for Christmas Eve.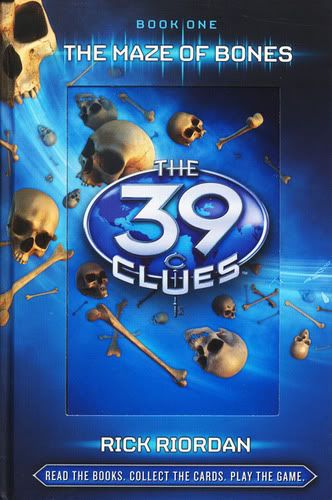 For our first grader, the first book in a series of ten. He's a really good reader, and I'm sure he could muddle his way through this and be fine, but I had in mind me reading it to him every night before bed. It's about two orphans on a deadly quest to find treasure and save the world. It talks a lot about historical figures and places, and takes them all over the world. I've only read the first book, but I think it's really great and I think he'll love it. I bought this book at Walmart. They have the best price around, including online.
For our almost-kindergartner, a book about knights. He's been way into knights lately, and I think he'll really flip when he sees this book. It's a book with maps and diagrams that fold out, great illustrations, and lots of information. I bought it from
Barnes & Noble's online marketplace
. I got it new for $4.99.
For our almost three year old, an ABC book about pirates. He LOVES pirates, and I think he'll have fun learning the alphabet with this book. It's a fun book with a cute story that rhymes. Each page is devoted to a letter, and there are illustrations hidden on that page that start with that letter. I got it from
Amazon
.
And for our one-year old, a board book with flaps. I think she'll have fun peeking under all the flaps to find the barnyard animals. I also got this one from
Amazon
. This book, along with my husband's book and the Pirate ABC book qualified for free shipping.
When I shop online, I try to get free shipping when I can, but even if I can't, shopping online is usually worth it to me in the gas that I save, and my sanity in not having four kids begging for my attention the whole time :)
Any good books on your list this year?